So alot of my friends call me the funeral girl because i always manage to somehow incorporate black into my outfit. My mother says i buy too many black clothes but i just simply cannot stay away from it. I do like colour every now and then, but in terms of practicality - it hides stains and slims you down, black prevails as my number one love when it comes to wardrobe choices. But enough of my love affair with the shade, let us ogle and admire the beauty of these ladies as they attend the most recent events - notice how most wear black or have some black in their outfits?
Cocktails and Covergirls party
-

Stephanie Carta and Daul Kim

- It's a fuzzy jacket frenzy and no surprise that Daul's jacket is the louder more extravagant one. Afterall, it's Daul Kim, the girl can pull anything off.
Megan Kuitems

- Oh my goodness everything about the outfit is so black and gold cute! Everything just works so well, it's perfect.


Paul Rowland's 'Transformations' Opening -
Natasha Poly

- This is the reason why i love Natasha Poly so much, she is a star.


Iris Strubegger

- Looking very Tilda Swinton with the no eyebrow, sleek hair, pale skin, minimalist look.


Rose Cordero

- Proving my theory that tops above the crotch only go with normal plain black leggings. If she had worn latex leggings, this would have been a disaster.


Alyona Osmanova

- She's wearing a pregnant lady dress yes, but for some odd reason she still holds sophistication and i love that.


Hanne Gaby Odiele

- I'd kill for those pants.


Daiane Conterato

- Usually not a fan of Daiane, but here, she is tres feminine.


Caroline Winberg and Lara Stone

- Attack of the blonde bombshells in short black dresses! Carolines outfit looks like a very high roller clubbing/bar outfit whilst Lara had the potential to look alot more elegant had she fixed her hair.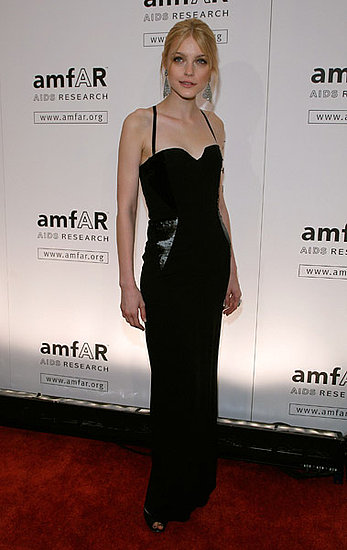 Jessica Stam

- Stammy's simple black sihouette is unreservedly chic.


Julia Restoin Roitfeld

- I love her, not because she's Carine's daughter, but because she has an average height and build. It gives me hope that
normal girls
can look good without having a dangerously low BMI.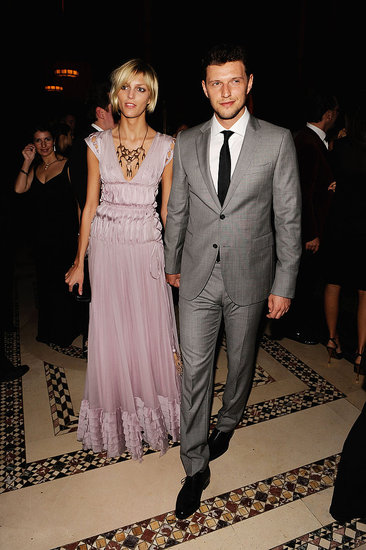 Anja Rubik and Sasha Knezevic

- Model couples are so lovely and rare and here, Anja and Sasha look amazing together, so refined...i feel envy.