Since i'm from the land down under, it's time to pay homage to my fellow, uh...country women? The recent influx of Australian models in the blue-chip modelling circuit have caused quite a stir within the fashion community, causing many to ask the question - Are Australians the next Canadians? Here are a few models that have made a mark for themselves on a global scale:
Alice Burdeu

- Definitely the best thing to come out of any Top Model.


Catherine McNeil

- Campaign Queen Catherine recently took a break but her impressive resume is not one that can be easily forgotten.
Gemma Ward

- Getting ready to make her highly anticipated comeback, Gemma Ward is as Nick Knight puts it,

'one of the very, very few models who look as though they come from another dimension
'

.
Miranda Kerr

- A Victoria's Secret Angel by trade, Miranda Kerr is more famously known as Orlando Bloom's girlfriend.
Myf Shepherd

- Everyone mistook her for Olga Sherer this season, but hey, she booked a tonne of shows so the girl ain't complaining.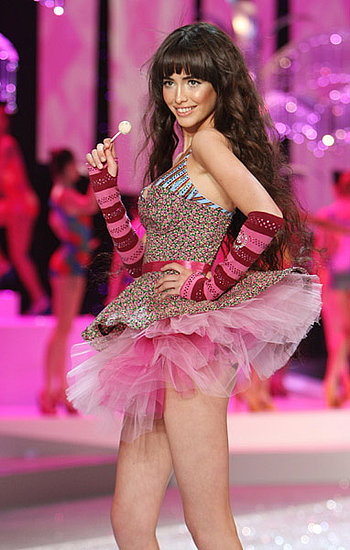 Sarah Stephens

- Sarah who? Yeah, that's what i thought too, but getting chosen to be in the Victoria's Secret Show definitely put her on the map!
Skye Stracke

- Landing the Lacoste ss09 campaign which Sarah has recently posted, Skye Stracke is crawling her way into people's model archives.
Tallulah Morton

- For a while she doing ads for Portmans, now this 17 year old is walking Galliano! Her mascauline yet feminine look doesn't catch on with everybody, do we have room for another Eugenia Volodina?
It's funny really, most of these girls participated in model search contests to get to where they are today. Just off the top of my head, Abbey Lee, Catherine and Sarah all won the Girlfriend Model Search, Miranda won the Dolly Covergirl Competition, Skye won Vivien's Model Search,
Gemma was a contestant in the 90's reality show 'Search for a Supermodel' and Alice won Australia's Next Top Model.